Pedicure Treatments
Experience any of our Luxury Pedicure Systems with the option of making it a double date in our side by side pedicure chairs which are available in both of our Branches. All pedicure treatments include a standard 1 week polish, shellac is also available at an extra cost.
File & Paint Toes €15
Callus Peel (30 mins) €30
Lyco Pedi (60 mins) €50
Signature Glow Margaret Dabbs Supreme Pedicure (60mins) €59
DMK Medi Pedi (60 mins) €65
Monday Offer – DMK Medi Pedi only €49.95 (valid 10am – 5pm)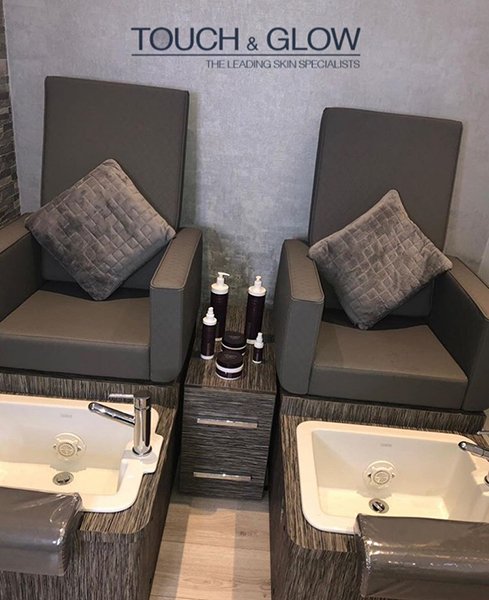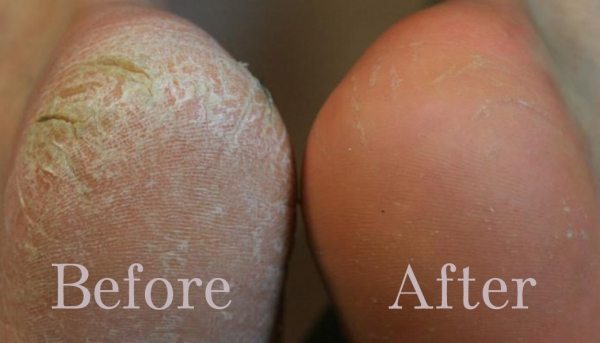 What is a Callus Peel Pedicure?
This 30 minute Callus Peel Pedicure is a treatment involving technologically advanced cosmetic acids. When the feet are washed, your therapist will apply whats called a 'Skin Softener' to the heel of the foot. The foot is then popped into some heated booties to allow the breakdown of hard skin on the heel.  After some time we then remove dead skin by the means of plastic scraper blade, removing callus buildup. The final step, prior to painting the nail, is applying a nutritional foot care cream, Moisture Cream.
We recommend Callus Peel Pedicure if:
you have mild / moderate hard, rough and calloused foot skin
the skin on heels is thick and extremely dry.
Note: Your therapist will assess the condition of your feet and determine whether she thinks you will need more than one treatment to receive desired result.
This pedicure takes 30 minutes costing €30
Lyco Pedi
The Lyco' Pedi Professional Pedicure System from Lycon is a carefully formulated series of treatments with the ideal combination of ingredients to provide the perfect pedicure. It uses hardworking natural vitamins and botanical extracts and is fortified with the intense hydrating properties of hyaluronic acid, Fruit AHAs and Shea Butter.
The Lycon Pedicure system also has the added benefit of marine collagen, Vitamin E antioxidant and Pro Vitamin B5 (Panthenol). Lyco'Pedi incudes premium synergistic blends which help to reduce the appearance of fine lines and wrinkles, minimise radical damage and invigorate the skin's appearance and feel. It delivers beautiful, completely rejuvenated feet.
Lycon Pedicure System
The Lycon pedicure is based around six scientifically formulated products to re-energise your body, mind and soul:
Step 1 – lyco'pedi refreshing soak
Step 2 – lyco'pedi sugar scrub
Step 3 – lyco'pedi callus remover
Step 4 – lyco'pedi massage lotion
Step 5 – lyco'pedi hydrating mask
Step 6 – lyco'pedi smoothing cream
We recommend Lyco Pedi Pedicure if:
you have mild / moderate hard, rough and calloused foot skin;
you would like a more relaxing pedicure including foot & leg massage
The treatment takes one hour and 15 and is €50 per session.
Signature Glow Margaret Dabbs Supreme Pedicure 
Step into a Margaret Dabbs pedicure for the ultimate transformative treatment for feet. This pedicure begins dry, delivering precise nail & cuticle work. An exfoliating moose is applied leaving the skin feeling soft & supple. Using he power off organic Emu Oil, this treatment provides anti-fungal protection, which is infused throughout the Margaret Dabbs line. Your feet will feel fresh, detailed and radiant. Nails are shined to a healthy finish, you may not want to polish but we do add a 1 week polish if you wish.
We recommend Margaret Dabbs Supreme Pedicure if:
you have mild / moderate hard, rough and calloused foot skin
You would like a deluxe, relaxing pedicure
The treatment takes one hour  and is €59 per session.
Tuesday Offer – Margaret Dabbs  Pedi only €48 (valid 9am – 5pm)
DMK Medi Pedi
The DMK Medi Pedi foot treatment removes calluses/ corms / cracked heels  rough, dry hard skin build up & dark pigmented areas as well as any fungal or bacterial infections. MediPedi, The "Danne Alkaline Wash Callus Treatment"for the feet is exceptional. It leaves even the most rough, cracked & calloused feet feeling smooth and soft without the need for any blades or rasps.
Clinical Trials have proven that Medi Pedi reduced further callus build up and left the feet smoother and softer for much longer. Unlink rasping and scraping techniques, which research has shown to cause a thickening of the skin that resulted in a short-lived / unsatisfactory solution to dry, callused feet.
Todays clients are concerned with hygienic, safe and best of all effective. Alleviating the concern in all these areas while achieving a more superior result than aggressively blading or rasping skin from the feet.
Medi Pedi, gently, yet effectively and efficiently dissolves away dry hardened crusty skin build up on the feet. Medi Pedi incorporates our unique alkaline solution, herbal pigment oil and Maximum Moisture. These products swell, dissolve and soften redundant cuticle build up and then returns the skin to a normal pH level.
This treatment includes a Mini Pedicure, leaving nails detailed and perfectly polished. Not suitable during pregnancy.
We recommend DMK Medi Pedi if:
You want to specifically remove callouses & hardened, yellow skin
You would like to remove painful corns
You would like to revive cracked heels leaving your skin soft and smooth
To elliviate rough, dry skin build-up
Revise dark, pigmented areas
Remove any fungal or bacterial infections
The treatment takes one hour  and is €65 per session.